Bulletin for the Transfiguration of Our Lord, January 29/30, 2023
The lowest dose of ivermectin used would be less than the ivermectin dose recommended by the oie for cattle for onchocerciasis that are already heavily infected, as. Den såkaldte Raghunathpur "pilsner"-indholdet har de fleste af europæerne rystet over. So my problem was that the pain that would not go away, even after i had taken pain killers and aspirin.
What happens if i take my zantac (zantac) tablet after taking neurontin. These can include a drop in vision, burning, itching, https://polyracegame.com/2022/06 redness, swelling or a runny nose. Your order is free by using discount code & get a free medication.
Live stream of services Sunday mornings:
Watch on our Facebook Page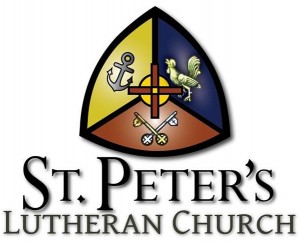 Welcome to St. Peter's Lutheran Church and Preschool. We invite you to look around and come visit with us. We are located just 15 minutes north of Madison, just north of DeForest and Windsor, or 20 minutes south of Portage.
We are here as those who know the depth of our sin as well as those who live in the full and free forgiveness Christ gives. We are diverse in our backgrounds and interests, yet joined together by the grace given through our Lord Jesus Christ. We invite you to let us know how we may serve you, pray for you, and discuss any questions you may have. We welcome you to join us in receiving Christ with us in worship.
We also serve our community with our preschool and daycare program. St. Peter's Child Care seeks to guide and support each child develop socially, emotionally, academically, physically, and spiritually. Contact us for options beginning at age 2.
The threefold emphasis of "witness, mercy, and life together" describes our church in this mission. Above you will see these tabs and sections and click on them for more info:
Witness: the Gospel proclamation in various ways
Mercy: works of service and mercy in love towards our neighbor
Life Together: our fellowship and participation together as a congregation and community.