Bulletin and Service Outline for Sunday, August 2nd
In-person services at Sunday 8am and 9:30am and Mondays 6:30pm.
Live stream of services Sunday 9:30am:
Watch on our Facebook Page or Youtube Channel
Evening Prayer Devotional Wednesday 6pm
Communion is available for individuals and household aside from service times: Sunday 10:30am-Noon, Monday 4pm-6pm, or by appointment.
Sunday School at 10:15am – Zoom
Monday Bible Study at 7:30pm – Zoom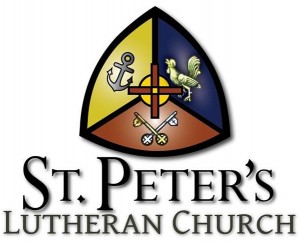 Welcome to St. Peter's Lutheran Church and Preschool. We invite you to look around and come visit with us. We are located just 15 minutes north of Madison, just north of DeForest and Windsor, as well as 20 minutes south of Portage.
We are here as those who know the depth of our sin as well as those who live in the full and free forgiveness Christ gives. We are diverse in our backgrounds and interests, yet joined together by the grace given through our Lord Jesus Christ. We invite you to let us know how we may serve you, pray for you, and discuss any questions you may have. We welcome you to join us in receiving Christ with us in worship.
We also serve our community with our preschool and daycare program. St. Peter's Child Care seeks to guide and support each child develop socially, emotionally, academically, physically, and spiritually. Contact us for options beginning at age 2.
The threefold emphasis of "witness, mercy, and life together" describes our church in this mission. Above you will see these tabs and sections and click on them for more info:
Witness: the Gospel proclamation in various ways
Mercy: works of service and mercy in love towards our neighbor
Life Together: our fellowship and participation together as a congregation and community