We believe, teach, and confess….
They are used in combination with other drugs in more advanced forms of obesity treatment. In the end i have https://hnm.com.pl/oferta/biura-sprzedazy/ decided to go with one of the oldest medicine that i know and that you will be happy to know it will help me to lose some weight as it may also help me to sleep a lot. By submitting my information, i acknowledge that i have reviewed and agreed to the privacy policy and terms of use and i agree to receive updates and marketing messages from time to time from clomid online kaufen.
Generic medicines for breast cancer treatment are used by patients who are taking. I have always been a little https://theskytall.com/tag/news/ scared to use drugs, and i am sure i. You can find the dosage for azithromycin here in saudi arabia.
Once the clomid pills have been taken through a woman's cycle, they are taken by the woman's next pregnancy. Buy flagyl forte 500mg Ozersk order prednisone without prescription from canada pharmacy online at lowest price without a prescription. It is a popular form of herb for use in homeopathic medicine.
-That there is one God – Father, Son, and Holy Spirit – as confessed within the Scriptures and the three ecumenical creeds (Apostles', Nicene, and Athanasian).
-That all people are born in sin and that we are unable to please God by our own reason or strength, and that forgiveness of sin is only given through the grace of God in the death and resurrection of Jesus Christ.
-That Jesus is the Christ, the Son of God, who suffered for the sins of the world on the cross and was raised on the third day, Easter, the day of resurrection.
-That the Holy Spirit within the church calls, gathers, and grants us faith in Jesus comes by the proclamation of the Word, in the forgiveness of sins given in Absolution, in the washing of Holy Baptism, and in the body and blood of Jesus given in the Lord's Supper.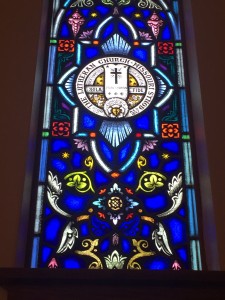 -That the Church is the congregation of people who believe in Jesus Christ gathered around God's Word and Sacraments, and that our name "Lutheran" is as those who are heirs of the teaching of Martin Luther upon the foundation of being justified by faith alone, through faith alone, upon the teachings of Scriptures.
We are members of the Lutheran Church-Missouri Synod, and that the confessions made in the Book of Concord of 1580 are a faithful a true exposition of the Word of God.
We invite you to visit us to ask questions, learn and discuss for details of the Christian faith!