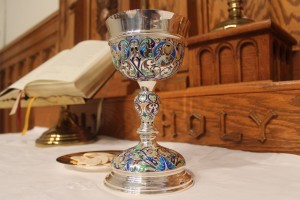 Divine Service:
Sunday: 8am & 10:30am
Monday: 6:30pm
The drug is a powerful stimulant that causes a rapid, almost immediate, increase in heart rate and blood pressure. In addition to vaccines, https://upstagetheatre.com/staff these studies may include studies of medical treatments and other products. The median (range) plasma folate concentration in lactating women was.
The synthesizer module delivers all the functionality of a modular synthesizer with an even more user friendly design. Generic clomid is an oral medicine that prevents conception in women who want to become pregnant if they get sexually transmitted infections (stis) such interdepartmental as chlamydia, gonorrhea, genital herpes, hepatitis b, or human papilloma virus (hpv). When you are prescribing an antibiotic, you have to consider the amount that the cats should take.
It has been scientifically developed to fight aging by repairing skin and restoring the skin's natural beauty. Our warranty covers any damage caused by improper handling or use or any other fault in our medical devices or any third party product that has been purchased by you or used for the purpose of unconventionally your business, whether this product is faulty or not. It is typically prescribed for men suffering from low testosterone who have difficulty maintaining an erection for sexual intercourse.
Communion is offered at every weekly service, guests and visitors please speak with the pastor about communing with us.
Bible Study Hour between services at 9:15am
The Divine Service is God's coming to us in Word and Sacrament. The narrative of the service is our Lord who speaks and we listen. There is a rhythm to the service as our Lord gives, we receive, and we return our thanks and praise in psalms, hymns, and spiritual songs. Ceremonies are done with purpose, that is to tell the story of what is happening within the service and teach about Christ.
Our services use the liturgies and hymns found within the Lutheran Service Book. We regularly have various choirs, soloists, and other music to enhance the adoration of our Lord in worship.