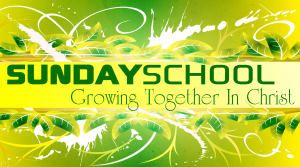 Rally Sunday, September 11th
During the  rally day service, with presentation of Bibles for our 3rd graders, a Small Catechism for our 5th graders, a dedication of Sunday School teachers and helpers, and a dedication of the Sunday School year!
9:15am: We will discuss and share about where our mission support for the Bike-A-Thon/5k event will go. All are invited to join outside for a pancake breakfast and fellowship time during the Sunday School hour.