Sunday, October 8, 2016
12-2:30 PM
Children and adults are invited to choose one of two events. Bikers and walkers will go around the community block (1/3 mile)  in laps. There is also a 5k run/walk through the village to Firemen's Park and back. There will be two brackets, one for youth (up to age 19) and the other for adults (20+). We will also have a luncheon for during and after the event, download a form and join us supporting our brothers and sisters in Christ.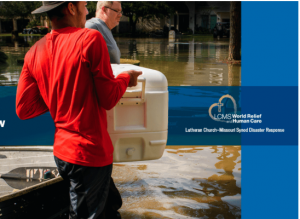 All are requested to receive pledges and donations and all gifts will be sent to LCMS World Relief and Human Care, especially designated to go to relief efforts for those effected by Hurricane Harvey and Irma as well as for those effected by the wild fires out west.
Prizes will be awarded for those who complete 10 laps, 25 laps, and 50 laps in the alotted 2 hour period.
Top 3 finishers of both the youth and adult brackets in the 5k will also be awarded prizes. Check back soon for prize information.